Get Clarity like you've never imagined possible!
Hands down, absolutely the most valuable information resource that i have ever come across! Forget mainstream media and programming. If you really want to learn the secrets of life, consciousness, the universe? Then you're going to want to subscribe to Gaia TV! It's the "Netflix of Spirituality". Plus, there are 100s of Yoga classes, Tai Chi and Qi Gong practices and Meditations that you can do from the comfort of your own home and streaming device of your choice...
Gaia (formerly known as Gaiam) is a member-supported media network of truth seekers and believers empowering an evolution of consciousness. Explore over 8,000 ad-free, streaming titles that challenge modern paradigms and allow you to manifest the reality that defines your being.
Start your Free Trial and cancel if you aren't 1000% delighted with this streaming subscription!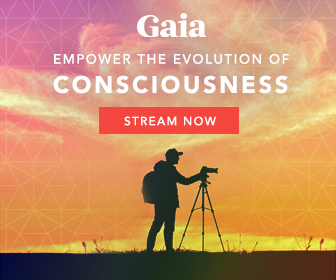 Watch Gaia's top rated series Cosmic Disclosure with David Wilcock, Corey Goode and Emery Smith and prepare to have your mind completely blown!
Tons of original series and information that you won't find anywhere else!
This series With Drunvalo Melchizedek will explain all of life, from creation to present day. It's like getting a Master's Degree on sacred geometry and life in 36 in-depth episodes! Truly mind expanding!
These are affiliate links. When you click one and sign up for Gaia, i will receive a small commission, which helps me to keep creating more free content. So thank you kindly for you support! :)....julie @ claritycove.com